Inventory is going mostly as planned. From a big pile of bins containing parts to organized chaos... ha!

The more I dig into this, the more I realize what an incredible deal I got from Paul. Almost everything is in dirty but serviceable shape. I even found the camshaft that I thought got missed.

The conversion manual is broken down into a group numbering system to help the builder work in complete sub-steps. As I sort and assess each item in my bigger pile, I'm cataloguing each according to their conversion manual group number. Parts that I can't identify or are clearly not needed for the conversion are given their own distinct group number. Once everything is identified and numbered, I'll start boxing it all up for storage and that will make it easy to find as I work on each section. Those parts that aren't for the conversion will be saved, sold or traded.

While I was assessing a box of head studs, I noticed that 3 of them were broken:

Interesting. ... I wonder if the missing ends are still in the block?

Damn... those are going to be hard to get out:

This is one of the reasons it's preferable to start with a complete motor. The conversion manual states not to remove these studs unless they are damaged (twisted, corroded or otherwise) beyond acceptable limits.

Unfortunately someone previous decided for whatever reason to pull the studs and snapped 3 of them just above the surface of the block casting. The studs aren't expensive to replace, but that's going to be fun getting out the broken bits as there is limited stud left to get a hold of. Win/lose I guess. ... it will be a bit of work but at least I'll be fully confident in brand new ones.

A bit of research on this tells me it's a fairly common problem and there are a few solutions. I'll tackle them when I'm ready.
Powered by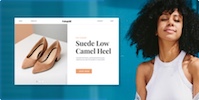 Create your own unique website with customizable templates.