Got some time in the shop today and made some headway on cataloguing my parts.

I'm using some home made inventory tags that I printed on business card stock (thank for the idea Brenda!). Once the inventory is done, it will be placed into sorted storage for easy retrieval when the time comes.

I'm really pleased at the condition of everything. Other than regular grime and dirt one would expect on a 50 year old engine, it seems like whomever dismantled the engine took care and time to do it right.

I'm waiting on my FlyCorvair.com disassembly DVD to arrive to make some decisions on part serviceability, but I've managed to find and itemize everything so far as per the conversion manual group numbers.

Looking at the cylinder assemblies, they appear in great shape. All the cooling fins are complete and again, other than being dirty seem in fine shape:


​I'm curious why they left the pistons and rods installed in the cylinders, but I suspect that was the easy way to remove them and I think that's the way they are installed during the re-build. It also may be to protect the cylinder walls from damage/corrosion until they are ready for reassembly.

Once I get my DVD, I'll see what it suggests as there is no mention of either option in the manual.

Ever since I unloaded these I've been wondering if the pistons are seized in the cylinder bores from sitting in the bin.

I decided to have a look by tapping the piston gently out of the cylinder using a wooden dowel and small hammer. A few light taps and out it came without any difficulty:

The inside walls of this cylinder look to be in great shape with no discernable wear or scoring - a really good sign that the other 6 are likely in good shape too. Hopefully they all come apart as easy.

I'm really pleased with my progress and can see this being an excellent and easy rebuild.
Powered by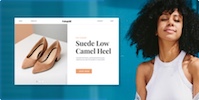 Create your own unique website with customizable templates.